ice storm
For those of you that do not know, I live in Indiana. We had a bit *cough* of a winter ice storm. It has left me, my husband, and even my dogs completely lethargic.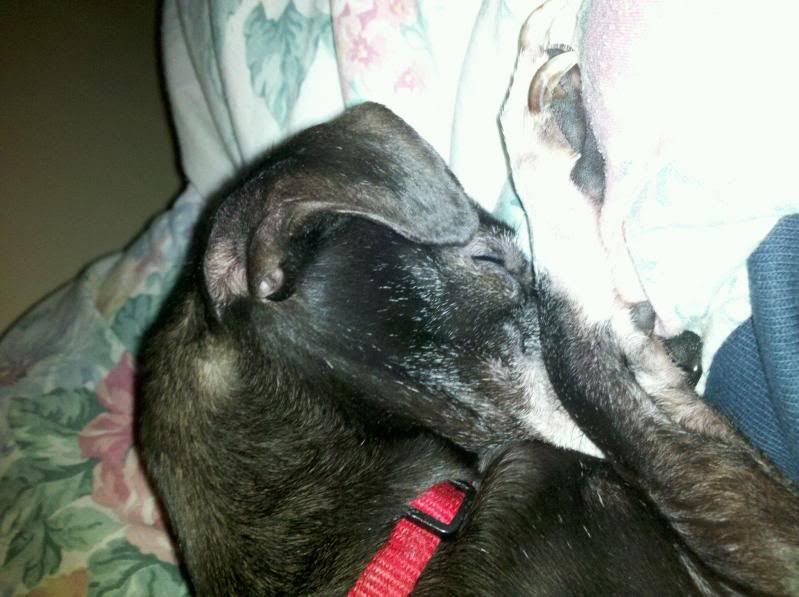 I poked her with a stick after taking this shot. She grunted and rolled over




I have had the same twists in my hair for a while now, and while watching Battlestar Galactica, I took them down. The plan was to hop in the shower, co-wash my hair, moisturize and retwist my hair.  I got it untwisted...then old man lethargy set in.
I haven't done a thing to my hair in two days. It is driving me nuts, but i cant seem to, get up and go. Today is the first normal day I have had. The hubs is gone, the dogs are fighting, and I am in front of the computer working on programming homework  writing this entry. I will get the hair done. I WILL FIGHT OLD MAN LETHARGY WITH A STICK, A TANGLE TEEZER, AND MY LIFE!!!
In addition to the contest that I have going on, Naturally Curly is having a 14 day Curl Love giveaway. Check it out!