moisture
So, how about the weather eh? I. Hate. Snow. Being from Indiana, this is a slight problem, as it snows quite a bit. For example, this was the view outside our garage Sunday afternoon: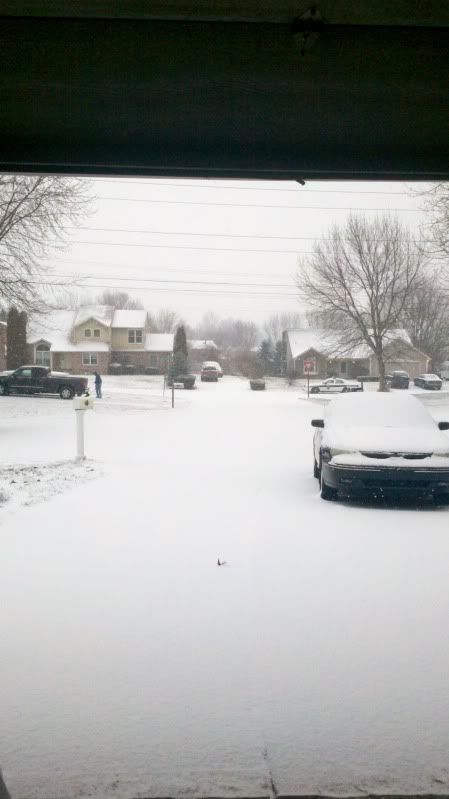 This is my reaction to the view outside my garage: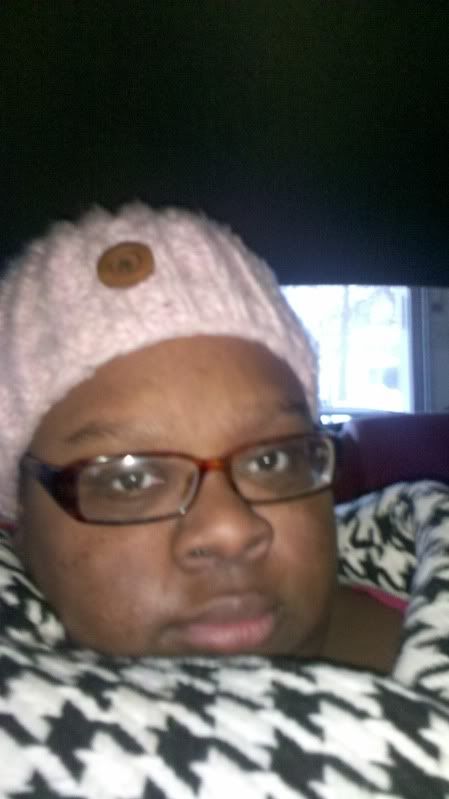 Not happy to say the very least.
In the winter you winterize your house and you winterize your car. You also need to make sure you winterize your hair routine. 
When I say winterize, i mean take a few minutes and a few extra steps to avoid unnecessary damage to your hair. 
Wear a satin or silk scarf under your winter hat.  
Acrylic and wool are two fabrics that can pull and break off hair. By putting a satin scarf on your head mitigates or entirely gets rid of that risk. 
     2. Moisturize Moisturize Moisturize!
Basically put, winter suck the life and moisture out of your hair. If you are used to wearing lighter leave-in conditioners and thin oils, you may want to bust out the big guns and invest in some shea butter. I personally like
Belle Butters
, as she has nifty smelling scents (like pumpkin pie! mmm)  and the shea butter is whipped and easily spread on the hair. I also like
Pooka Pure and Simple.
I did a review on them this week and you can read that here. 
     3. Protective Styles
In this climate, wash-n-gos are not the best option for me. My hair takes forever to dry and going out with it wet just isn't smart. Wet hair can freeze, and it can break off. Protective styles to the rescue! I co-wash my hair at night and twist it. I then proceed to wear the twists. I have a few things to say about this though. I am unemployed *sigh*. So when I go out, I go out to run errands and do things like that. This means my winter hat can stay on my head the entire time I am out. My twists are haphazard and unattractive. Don't believe me?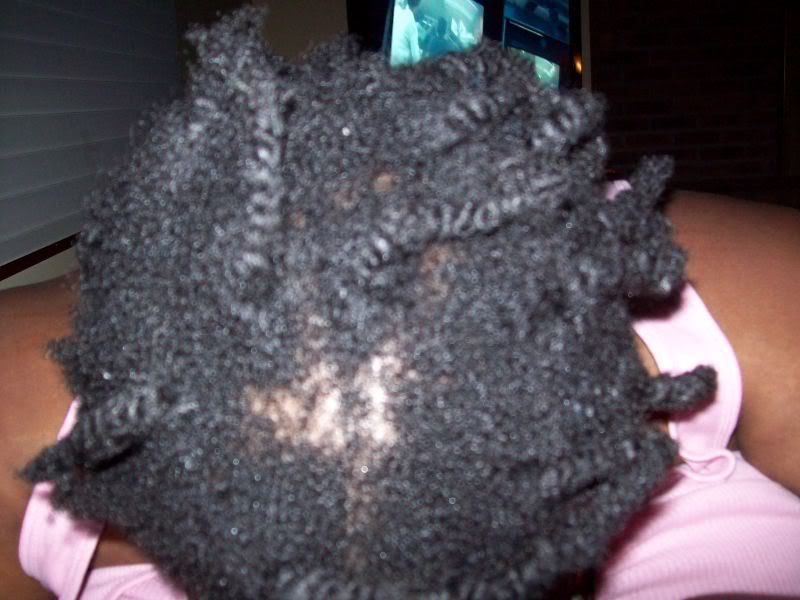 I would like to reiterate that I do not have a bald spot at all. I have lots of hair. It is just the way the twists ended up that make me look like that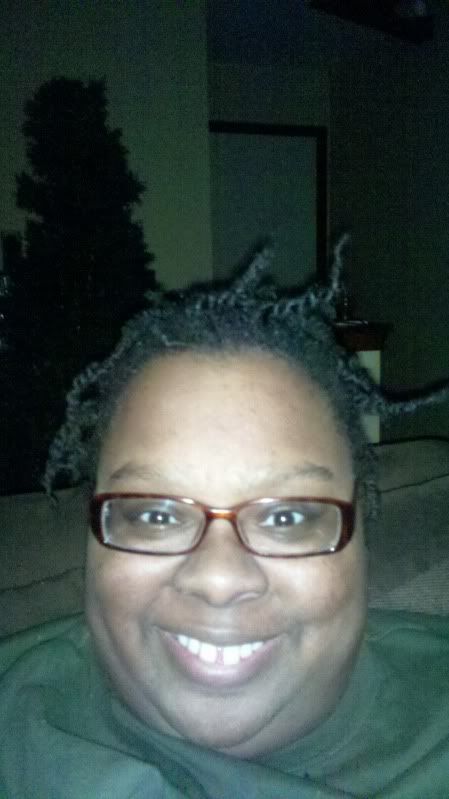 gangstas paradise bitches!
Yeah, so no, I don't wear these where anyone can see them. But they protect my hair so I wear them. One day I will have the patience to sit there, and carefully part my hair and lovingly place twist in. Today ain't that day.  But I know under my satin scarf and my hat, my hair is well protected.
That is all the tips I have for right now. What do you do to protect your hair?
With relaxed hair there is a specific rule you must follow no matter what. You must wrap your hair at night. Most people know what I am talking about. You know somewhere you have that satin scarf that you delicately wrap around your head at night. I was no different.
This practice I have carried over into the natural world. It might just be me, but I feel as if my hair feels better in the morning when it has been wrapped over night. It feels like I am maintaining some moisture in it. I have asked my beautician if she wraps her hair (she has gone natural and was the one to encourage me to go natural as well) she said she does not, but her sister does. I guess the choice is up to you. So do you wrap?